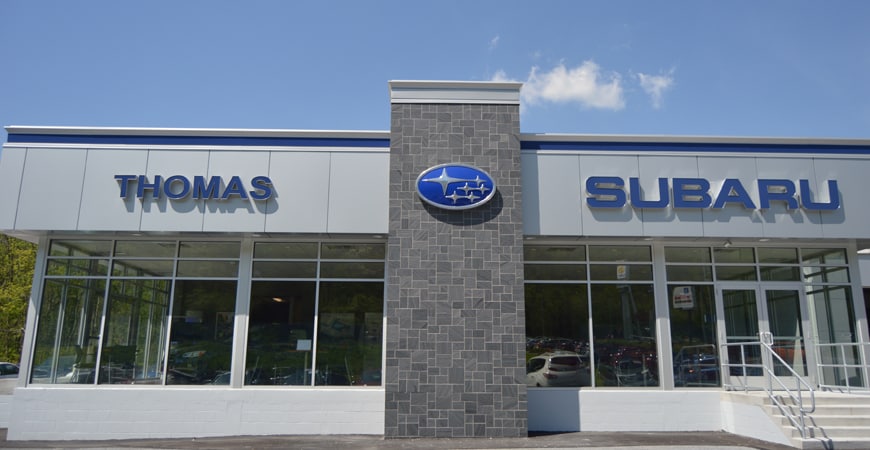 The Thomas Promise
1. Transparent And Upfront Pricing
The price you see is the price you pay. No back and forth negotiating. No gimmicks. Learn More 
2. Your Salesperson Is NOT Paid A Percentage
Your salesperson is paid the same whether the car you buy is $5000 or $50,000, so their only incentive is to get you the car or truck that is best for you.
3. Real Cash For Your Car
We give you real cash for your old car and separate the transactions. This ensures the cash you receive is a real number. Plus, we use third party sources to give you the maximum value for your car. 
Car shopping can be challenging. But we make it fair, simple and easy. We'll help you find the car that suits your needs without spending more than you have to. 
5. Save With "Smart" Financing
From flexible and smart financing options to extended service plans that protect your purchase, we make sure you don't overpay for any of it. And you'll receive the terms you need to get you out on the road without any uncertainty of the deal. 
6. Protect Your Resale Val
ue
Maintaining your car maximizes its value. Save money in the long run and avoid any surprises by servicing your car with us. Through preventative maintenance and the watchful eye of trained and certified mechanics, you're sure to protect your car's value and have peace of mind. 
Every new vehicle is an investment that requires a maintenance schedule to protect it. Regular maintenance isn't only essential for optimal performance, it's also important from a safety perspective. Save money and protect your loved ones by servicing your car at the place that knows it best. 

Not every dealership is created equally, which is why Thomas Subaru is your premier retailer of new and used Subaru vehicles. For almost 100 years, the Thomas Automotive Family of dealerships has been providing Manns Choice, Ashcom and St. Clairsville with the best in new Subaru models, used vehicles, reliable car service, maintenance and financial service. Because we are a dealership that is dedicating to building lifelong relationships, we make sure to always treat our customers the way they want to be treated. We take pride in the fact that all of our sales  associates are non-commissioned, meaning that every customer has a pressure-free environment to shop in.
Our goal has always been to serve our customers with competitive prices and a great selection of inventory. No matter what vehicle you may be looking for, we guarantee to have one that meets your lifestyle and standards. At Thomas Subaru, we are dedicated to you. You can reach Thomas Subaru anytime by filling out our contact form, by calling us at 888-699-5136, or simply visiting our Bedford Subaru dealership at 4003 Business Rt. 220 North, Bedford, PA, 15522. We look forward to serving our customers from Breezewood, Bedford Springs, Everett and Manns Choice.